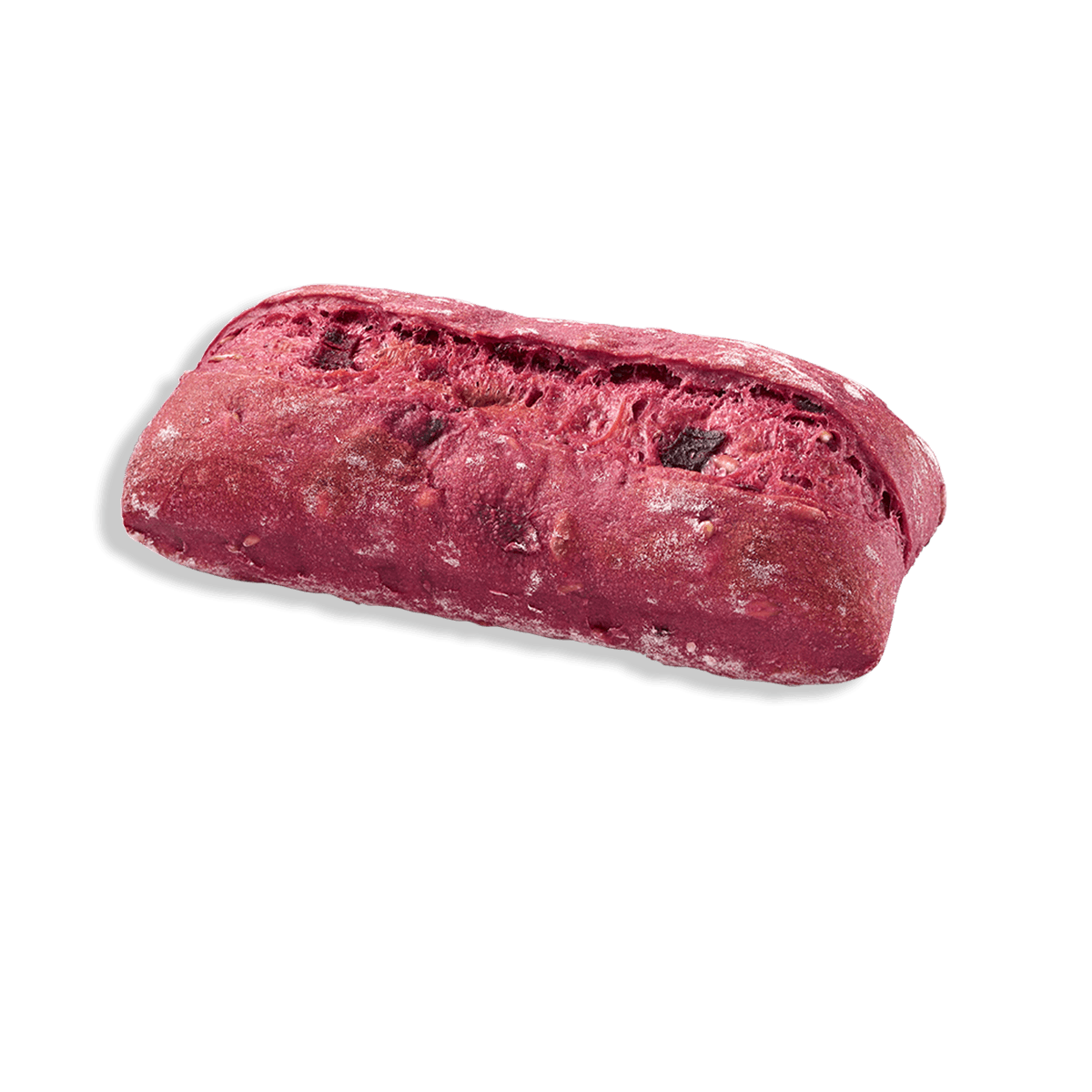 Pains Cuisinés - Onion Beet Sandwich Bread
Unit weight

105g - 3.70oz

Reference number

52807

Case

60 units

Pallet

50 Cases
The Pains Cuisinés enable the perfect balance between bread and filling. The artisanal style crumb with natural softness in combination with a thin, crispy crust, opens up a great deal of creativity and customization for wholesome sandwich creations. This bread is made with Beet, Onion and Oat Groats, inspired by northern European flavors.
Baked
A Bridor Clean Label recipe
No artificial colours or flavours
No high fructose corn syrup
No artificial sweetener
Vegan-friendly
Thawing

NOT REQUIRED

Baking

4-5 MIN at 205°C
Bridor s'est associé au Chef Sébastien Canonne™, Meilleur Ouvrier de France (M.O.F.), célèbre chef et fondateur de la French Pastry School à Chicago, pour développer le concept révolutionnaire de la Boulangerie Cuisinée. Ensemble, nous donnons vie aux cultures boulangères du monde. Avec des textures et des goûts uniques nous visons à créer des associations et des expériences enrichissantes pour tous ceux qui goûtent à nos produits.
Visit boulangeriecuisinee.com to learn more
Particularly liked by
Restaurants

Airlines

Cruise Lines

Hotels
These products may interest you