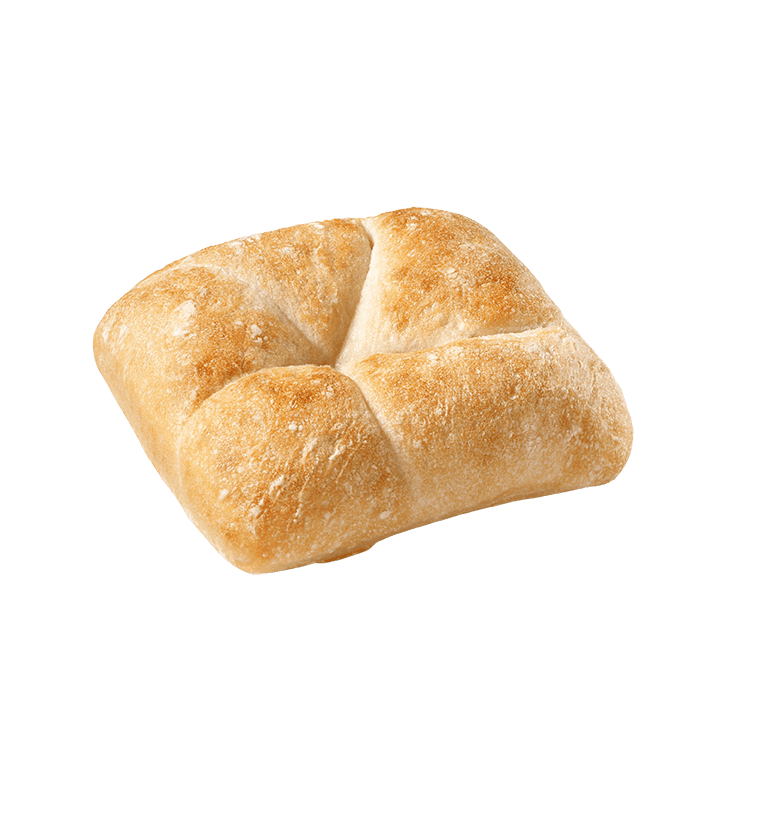 Square Kaiser Bread
Unit weight

100g - 3.53oz

Reference number

60KAIS

Case

80 units

Pallet

30 Cases
The creative mash-up of an artisanal square baguette roll with the traditional Kaiser decoration.
The well-defined Kaiser stamp provides additional texture.
Golden crisp artisan crust and soft airy crumb with a moist and tender interior for maximum freshness.
The large footprint of our baguette Kaiser allows large and indulgent sandwiches.
Thawing

0

Baking

4-5 MIN at 205°C (401°F)

Chef's tip

Cooking may vary according to oven model.
Particularly liked by
Restaurants

Golf

Health

Airlines

Coffee Shops
These products may interest you