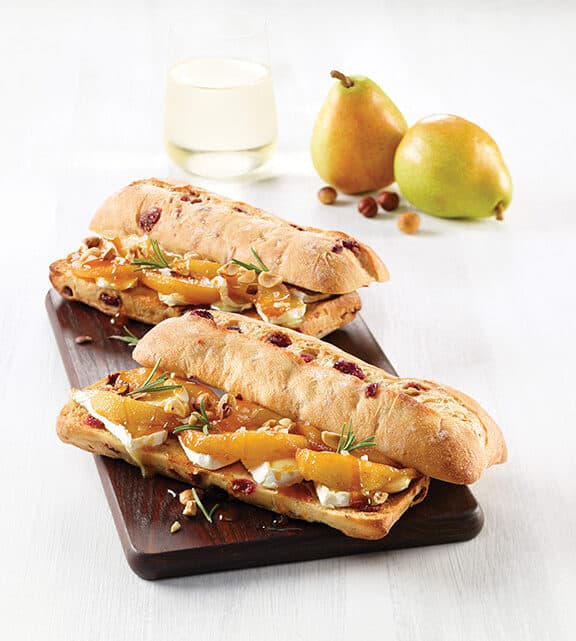 Caramelized Pear & Brie on Cranberry Crostini
Portions

1

Preparation

10 minutes

Cook

4 minutes
Recommended consumption time
Breakfast
Lunch
Brunch
Snacks
Appetizer
Ingredients used
Cranberry baguettine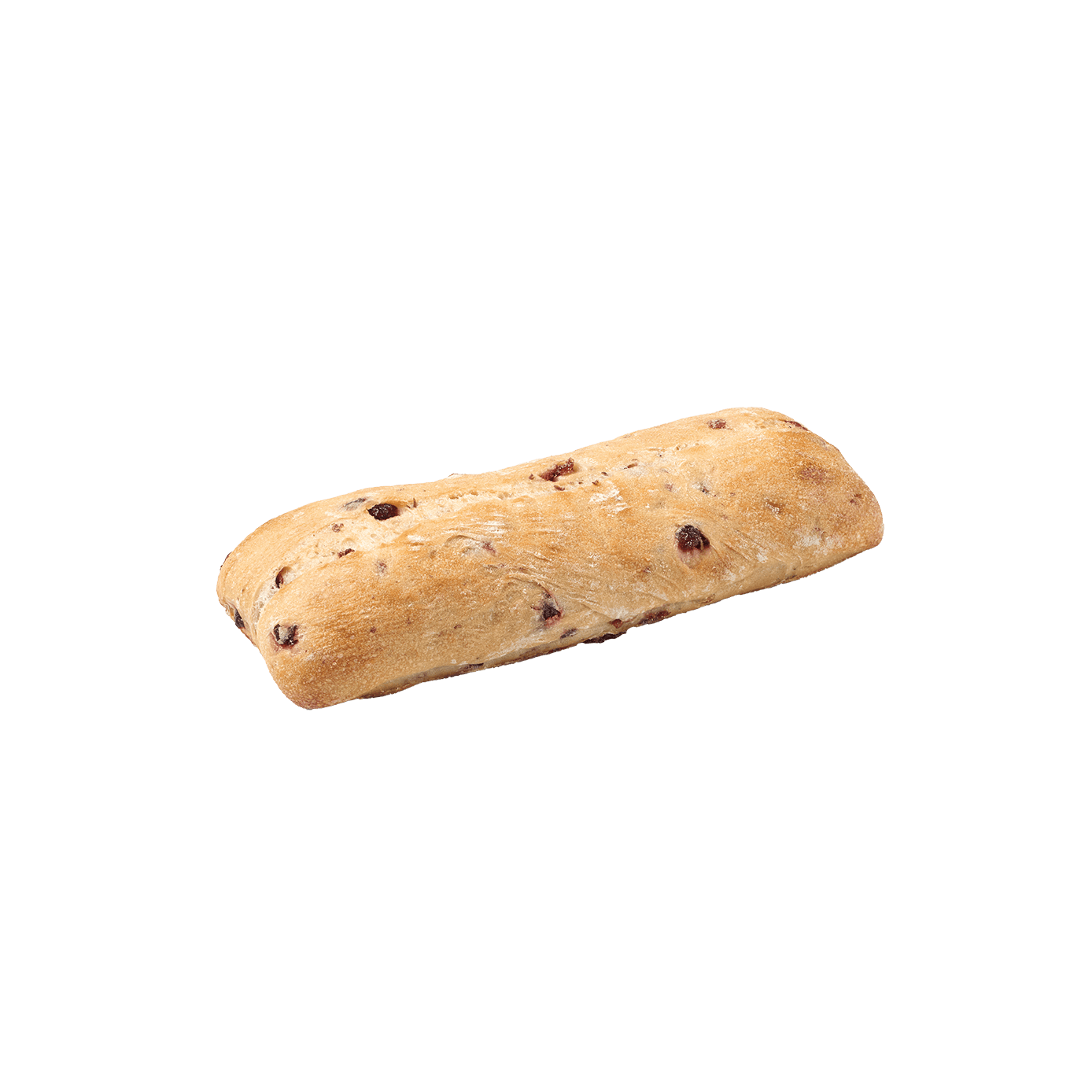 Cranberry baguettine
Quantity: 2
3 Anjou pears
250 gr white sugar
40 gr butter
¼ cup pear juice
¼ cup toasted, skinless hazelnuts
10 slices double cream brie cheese
2-3 sprigs Fresh rosemary
50 gr melted butter
To taste coarse salt and pepper
Preparation
STEP 1

Begin by peeling, coring, and cutting the pears into 8-10 wedges (depending on the size) per pear. Set aside.

STEP 2

In a pan, carefully begin caramelizing the sugar to a light caramel colour using direct heat. Once all the sugar has been caramelized, carefully de-glaze the sugar with 40 gr butter and pear juice.

STEP 3

Carefully add the pears to the de-glazed sugar. Turn the heat down to medium low and stir the pears into the caramelized sugar. Continue caramelizing the pears until they are tender (but not falling apart) and have a golden caramel appearance to them.

STEP 4

Pour the pears and caramel out onto a baking sheet to rapidly cool and set aside.

STEP 5

Cut the cranberry baguettine into ¼" thick slices lengthwise.

STEP 6

Brush each side of the sliced baguettine with butter and grill in a pan until crispy and golden.

ASSEMBLY:

Alternate the pears and slices of brie onto the crostini, taking care not to over-crowd.

Sprinkle with hazelnut pieces and place into the oven to warm through and melt the cheese.

Finish with some coarse salt and pepper, and sprigs of fresh rosemary.