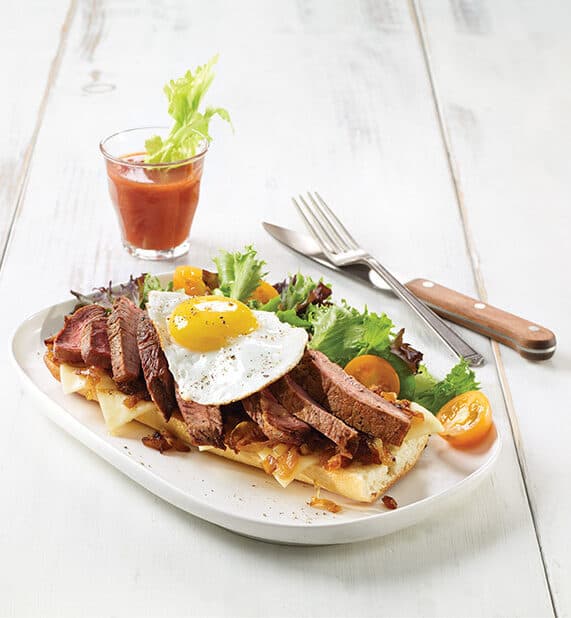 Open Faced Steak & Egg Sandwich
Portions

1

Preparation

10 minutes

Cook

8 minutes
Recommended consumption time
Breakfast
Lunch
Brunch
Snacks
Appetizer
Ingredients used
Parisian baguette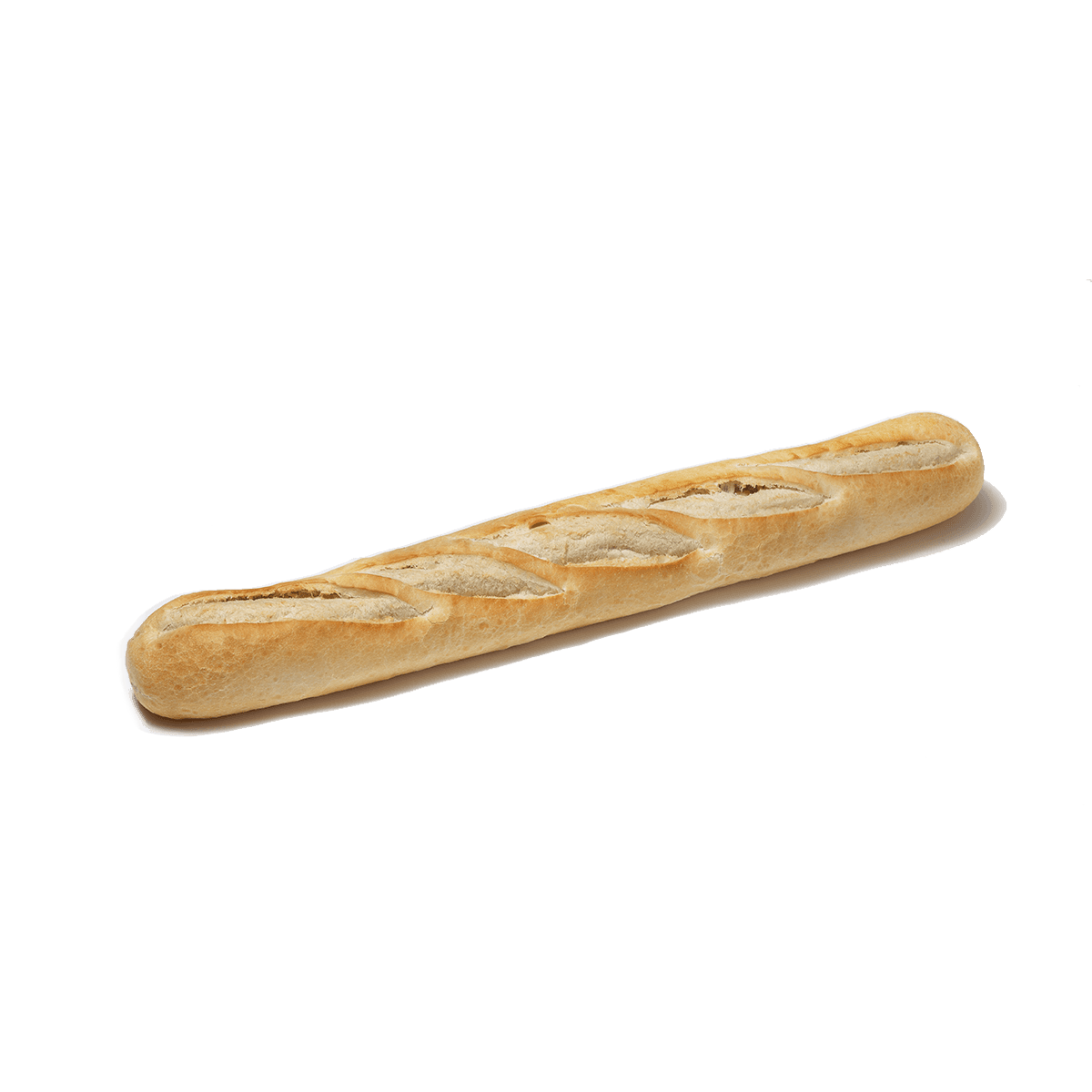 Parisian baguette
Quantity: 1/3 (bottom half)
1 Tbsp unsalted butter
2 slices Monterey Jack cheese
2.5 oz caramelized onions
3.5 oz sliced Santa Fe Steak
1 Fried egg
Santa Fe Steak
4.5 oz uncooked Santa Fe Steak
2 Tbsp olive oil
To taste salt & pepper
Caramelized Onions
1 Vidalia onion
2 Tbsp olive oil
To taste salt & pepper
Preparation
SANTA FE STEAK
STEP 1

Generously salt and pepper both sides of the Santa Fe steak.

STEP 2

Place the olive oil in a skillet on medium-high heat.

STEP 3

Sear the steak on both sides for approx. 7-8 minutes. Cook to medium-rare / medium.

CARAMELIZED ONIONS
STEP 1

Remove skins of onions, slice in half and then slice into thin pieces.

STEP 2

Heat a large skillet on medium high, add enough olive oil to coat the bottom of the skillet. Add all the onions to the skillet.

STEP 3

Cook on medium high heat while continuously stirring to ensure onions do not burn.

STEP 4

Once the onions have softened and started to brown, reduce heat to low, spread onions out to a single layer, and continue to cook without stirring. Stir only every few minutes to ensure the onions don't stick or begin to burn. Add 1 tbs of water If the onions appear dry.

SANDWICH ASSEMBLY

Slice, butter, and lightly grilled the bread. Add the cheese, then the caramelized onion and top with slices of steak and the fried egg. Serve hot with a side of salad of your choice.