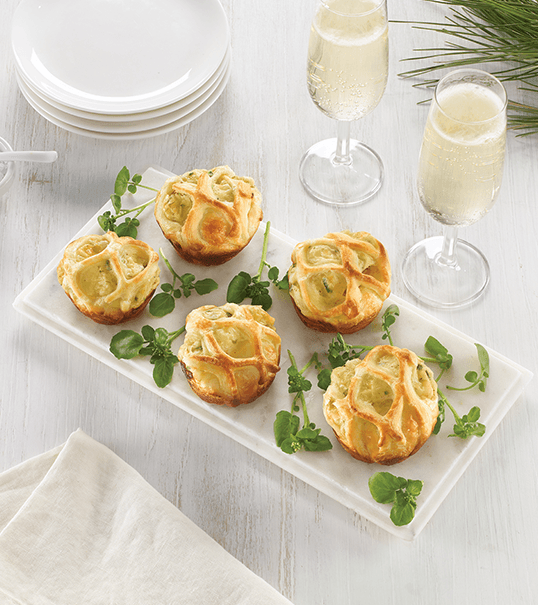 Leek & parmesan bistro snack bites
Portions

1

Preparation

60 minutes

Cook

20 minutes
Recommended consumption time
Breakfast
Lunch
Brunch
Snacks
Appetizer
Ingredients used
Leek and parmesan bistro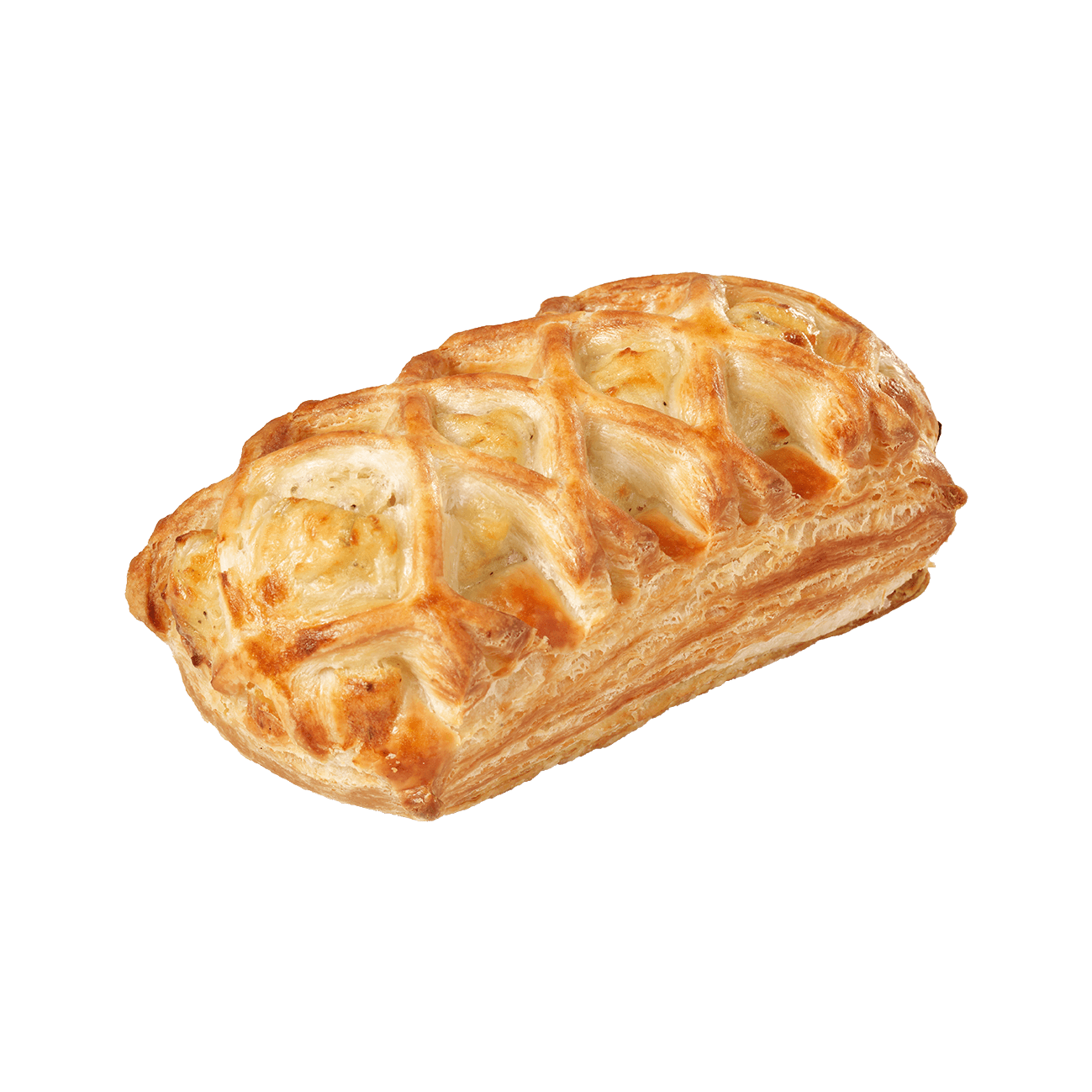 Leek and parmesan bistro
Quantity: 1
Preparation
STEP 1

Thaw at room temperature for 60 minutes while pre-heating the oven to 350˚F.

STEP 2

Spray the muffin pan with a light coating of non-stick spray.

STEP 3

Cut the bistro into quarters. Pinch the short sides together and place pinch-side down in the prepared muffin cups.

STEP 4

Bake in the 350˚F oven for 15 to 20 minutes, until golden brown.
Chef's tip
Use a larger muffin tin and cut the bistros in ½ vs. ¼ for a slightly larger appetizer and serve with soup or salad of your choice.