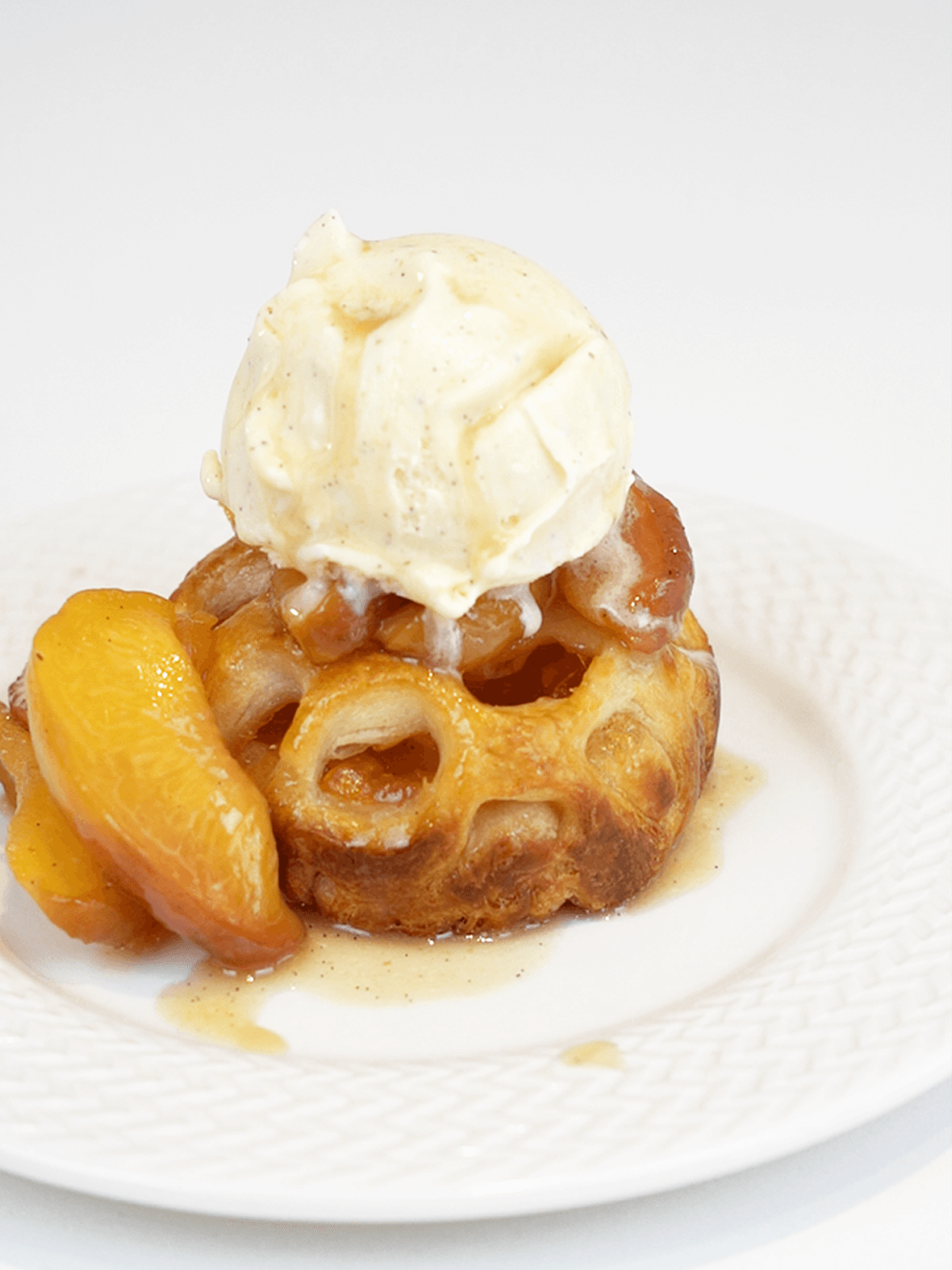 Peach Cobbler Pie
Portions

1

Preparation

30 minutes

Cook

25 minutes
Recommended consumption time
Breakfast
Lunch
Brunch
Snacks
Appetizer
Ingredients used
Peach danish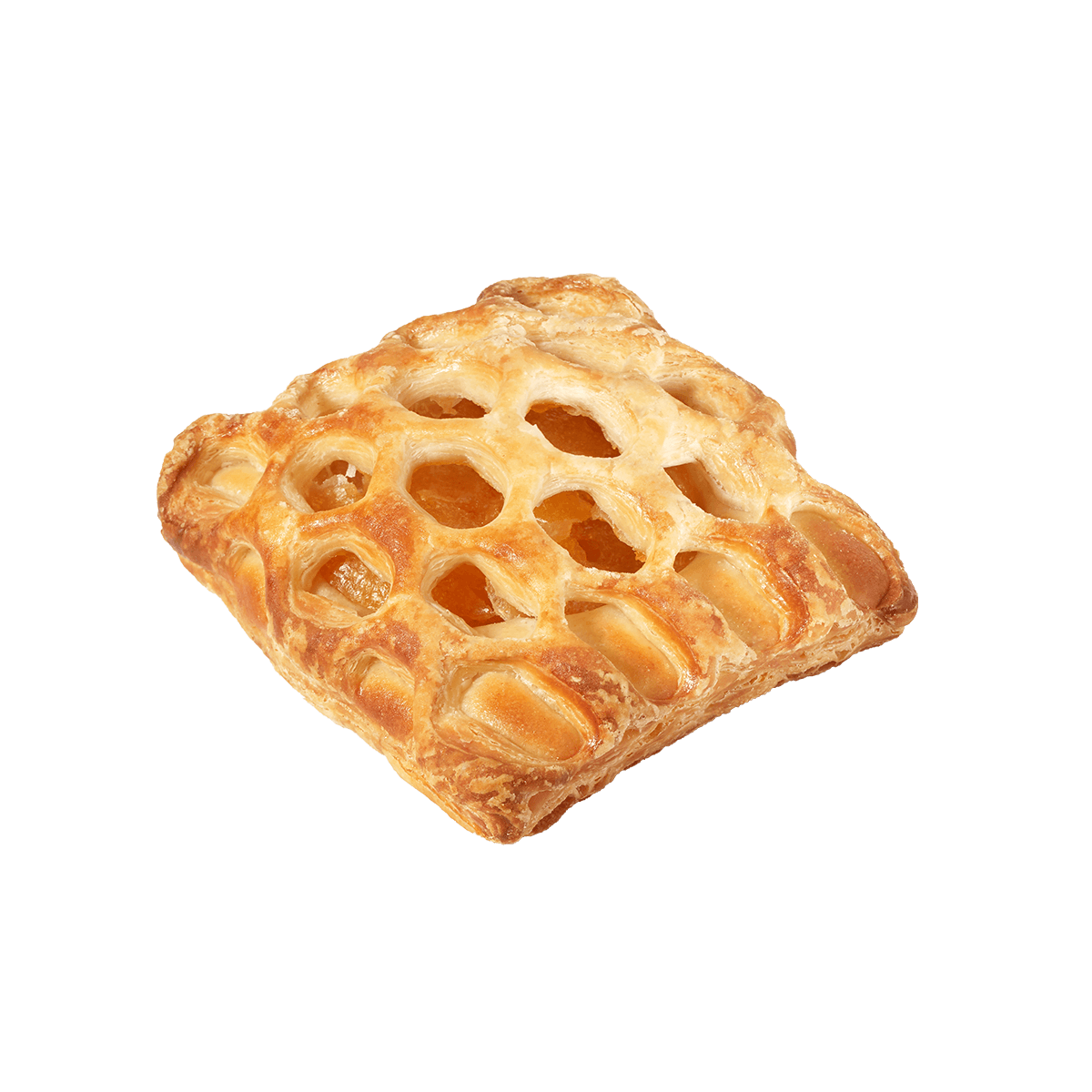 1 Peach
1 tbsp. Unsalted butter
1 tbsp. Brown sugar
1/4 Vanilla bean
1 Scoop vanilla ice-cream
Preparation
STEP 1

Brush a muffin pan with melted butter.

STEP 2

Thaw peach danish for 30 min at 20°C (68°F).

STEP 3

In the meantime, cut the peach into slices and place them on a pan. Add the unsalted butter, brown sugar, white sugar and vanilla seeds to the pan and mix well.

STEP 4

Roast at 177°C (350°F), stirring occasionally until the peaches are tender.

STEP 5

Fold the danish sides under and place in muffing pan.

STEP 6

Bake for 15-18 min at 180°C (356°F). Remove from oven and place on a plate. Garnish with a side of vanilla ice-cream and the roasted peach slices.