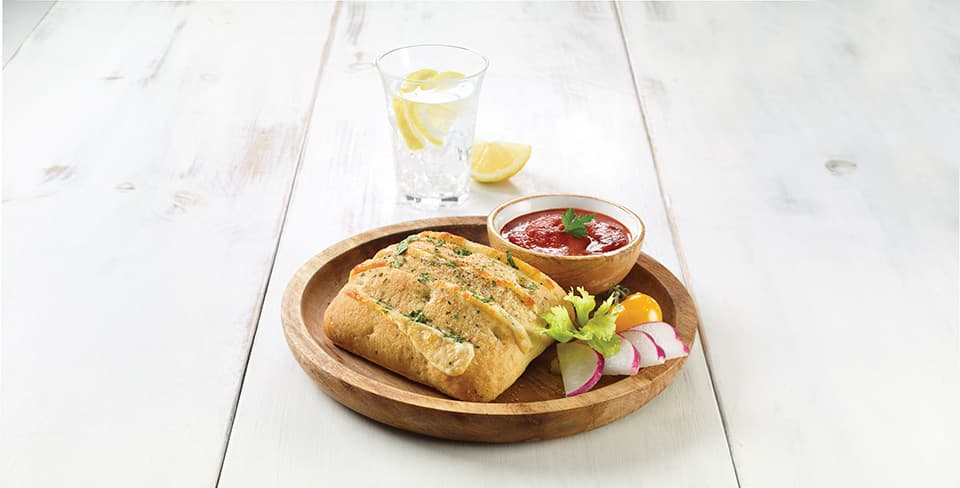 Smoked Mozzarella Pull Apart Focaccia
Portions

1

Preparation

5 minutes

Cook

8 minutes
Recommended consumption time
Breakfast
Lunch
Brunch
Snacks
Appetizer
Ingredients used
Small rosemary focaccia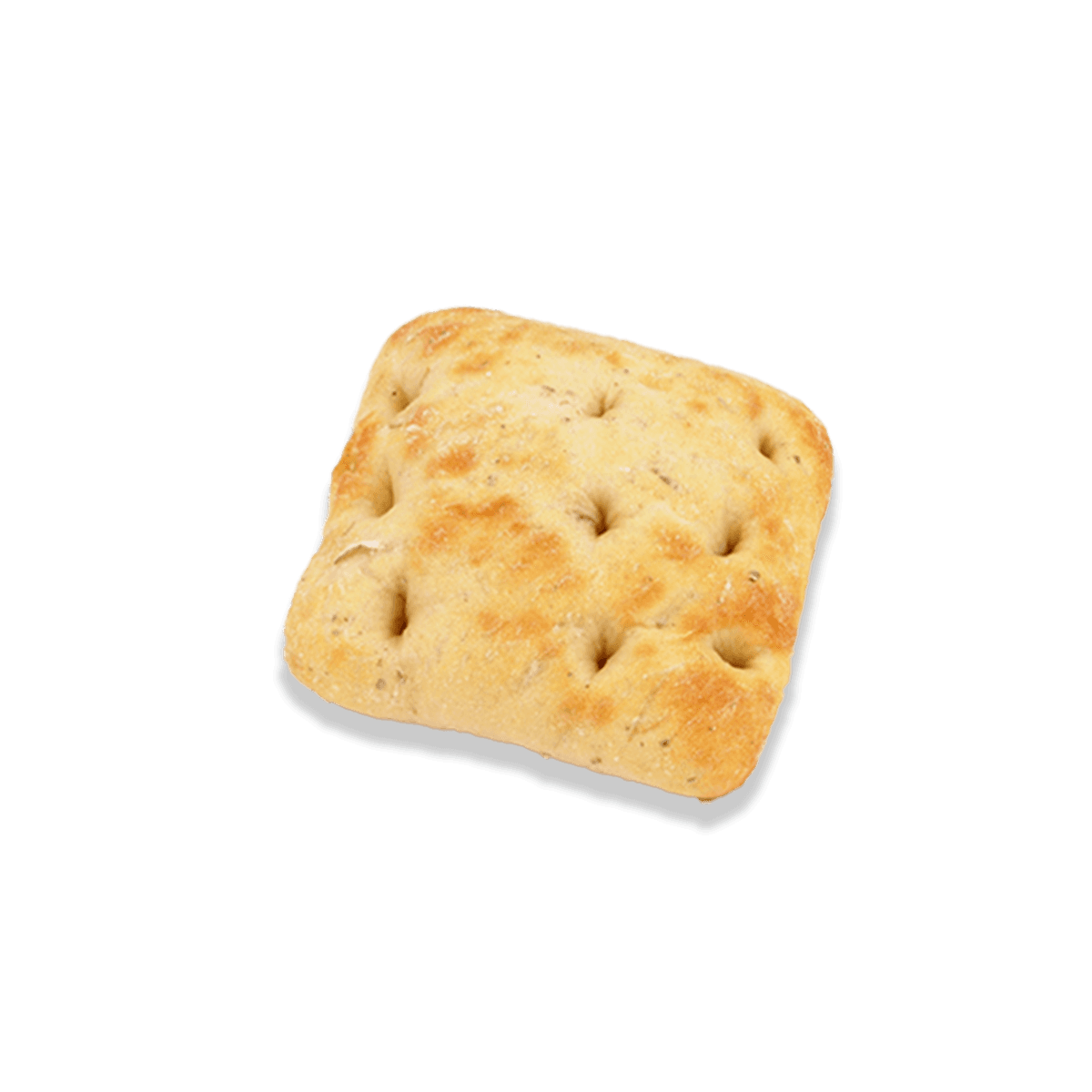 Small rosemary focaccia
Quantity: 1
10 slices Smoked mozzarella
¼ cup Unsalted butter, melted
¼ tsp Garlic powder
1 Tbsp Parmesan
As needed cracked black pepper
10 sprigs parsley
Preparation
STEP 1

Take the Rosemary focaccia and make 5 evenly spaced cuts widthwise into the bread cutting approx. ¾ of the way through.

STEP 2

Mix the melted butter and garlic powder together.

STEP 3

Lightly brush the garlic butter in between the cuts in the focaccia.

STEP 4

Place 2 slices of smoked mozzarella into each cut.

STEP 5

Once the bread is stuffed with the smoked mozzarella, generously brush the top with the garlic butter and sprinkle on the grated parmesan.

STEP 6

Bake at 400 F for 5-8 minutes or until the mozzarella is melted and gooey and the top of the focaccia is golden and crispy.

STEP 7

Top with chopped fresh parsley and cracked black pepper to garnish. Serve immediately.